Receive Jesus
If you have questions about God, Christianity, the Bible, Jesus, then I would suggest you check out our Spiritual Seekers Page.

The ABC's of Salvation:

Despite the "wisdom" and foolishness of the world, God has made perfect Salvation simple.

"Whoever calls on the name of the Lord shall be saved." (Romans 10:13). Your salvation experience is the beginning of your personal relationship with Jesus Christ. The steps to salvation are as simple as "A.B.C."

Click on the first word for more info:

A. Admit that you are a sinner in need of God. B. Believe that Jesus Christ died and rose again for your sins. C. Confess Jesus Christ as Lord of your life.

The following prayer is one you can say right now to confess Jesus as Lord and ask Him to save you:

Dear God, I admit I am a sinner in need of You. Please forgive me of my sins and give me abundant life here on earth and eternal life with You in heaven. I believe Jesus died and rose again for my sins. I confess Jesus Christ as Lord and Savior of my life. Thank You for saving me. In Jesus' name, Amen.

Scripture Promise if you have accepted Christ:

1 John 5:11-13

And the witness is this, that God has given us eternal life, and this life is in His Son. 12He who has the Son has the life; he who does not have the Son of God does not have the life.

13

These things I have written to you who believe in the name of the Son of God, in order that you may know that you have eternal life.

If you prayed the above prayer or one like it for the first time, please

let us know so we can rejoice with you, pray for you, and help support you as you enter your New Life in Christ! E-mail us your decision. Or give us a call Toll-Free:
1-866-WANTGOD
1-866-926-8463

If you need more help to get you to the point to accept Christ into your life, check out our Spiritual Seekers Section, go to The Way to Heaven (not on this website), and/or e-mail us.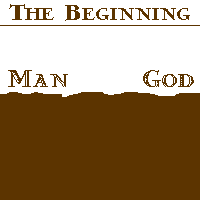 In His Steps Ministries
1-866-HIS-STEPS
1-866-447-7837